In this post, you will get ideas on:
what new or continued trends to expect?
2020 was an unusual year for brides and grooms across the world, for everyone for that matter.
A leap year and twin year that grappled with DIVOC and other complicated issues, 2020 will not be forgotten anytime soon. However as the dust settles and 2020 draws to a close, more and more couples are starting to plan their 2021 nuptials.
Declared as the International Year of Peace and Trust, a lot of couples will be turning to their families and communities to help celebrate their special day in thoughtful and conscious ways. Here are eight top trends our expert wedding planners expect to see in 2021 that you should think about incorporating into your special day.
In this post, you will get ideas on:
Wedding highlights: 8 Big Trends To Watch for in 2021
1. Upcycling and Eco-Conscious Weddings
Many couples might be finding themselves planning more of a budget wedding due to VIDOC-related financial issues, so reusing or upcycling old materials into classy and elegant wedding decorations will likely be a popular trend. We're also expecting many couples to take into consideration the eco-friendliness of their ceremonies and receptions this year.
Combining upcycled decorations with sustainably sourced flowers and food for guests gives you many ways to "green" up your wedding.
Besides having an environmentally green wedding, our experts are anticipating more greenery being present in general! Tasteful and locally sourced greenery can be a stunning venue decoration as well as an accent to your bridal party's bouquets and boutonnieres.
3. Soft Neutrals and Cool Palettes
WISHFUL GREEN
M410-2
nostalgic & fresh
In tandem with our green trends, softer neutral and cool or green-toned color palettes will be on-theme for this year. Whether you're sticking with a gentle palette of browns and creams or going for bolder accents of rich yet gentle greens, this season is all about soft and simple.
Weddings by K'Mich newsletter
Interested in getting more wedding tips, trends & DIY ideas from K'Mich? Sign up to receive your fabulous newsletter every Thursday and every other Wednesday
4. Skipping Traditions
After such an unusual 2020, our planners predict couples will be more likely to skip dated wedding traditions in favor of more contemporary and personalized moments of sentimentality.
Micro weddings are a great way to abandon tradition and focus solely on the couple; both as a response to DIVOC safety concerns and as a choice by the happy couple to spend their day surrounded by small and special groups of loved ones.
There's no need to cling to the standard of big and bold weddings, and we think 2021 will be the year to bring that stereotype to an end.
5. Bridal Fashion - Individual, Intentional, Versatile, Effortless
After a year of limited options for both brides and designers, we expect this season to focus on intentional and individual design. Versatile options that meet the bride's needs while providing easy transition from regal to simple or elegant to chic. Effortless is another great word to predict for this year: for everything from hair and makeup to accessories and veils, expect brides this year to pick effortless and simple pieces that exemplify them in every way while remaining elegant and chic.
6. Masks Are the New Wedding Accessory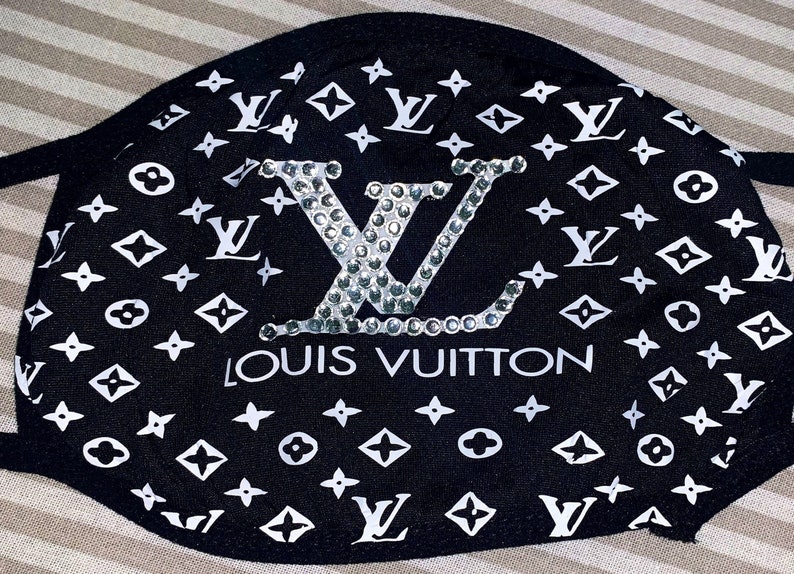 Etsy

VIDOC concerns will still be present during 2021, so we're expecting masks to become part of the wedding lifestyle. Just because you have to wear one, doesn't mean you can't make it a fun and special memory! Choose this moment to incorporate elegant white lace masks for the bride, or get Team Bride/Team Groom masks as fun wedding favors for your guests to spark some healthy competition!
As people around the world took time to appreciate their community and loved ones during 2020, we expect community to play a large role in the development of 2021 weddings. Whether couples ask for philanthropic donations to local organizations in lieu of gifts or use the wedding services of local and high-quality businesses to help strengthen community ties, 2021 will definitely mark a new year of collaboration and support between couples and their communities.
8.
The Year Couples Tell Their Stories
The most important trend our wedding planners are anticipating is a renewed focus on the story of the happy couple. A wedding is a perfect opportunity to retell and celebrate the story of the soon-to-be-newlyweds, from the first date to the engagement and beyond. As friends and family gather again to celebrate the lovebirds, 2021 weddings are the perfect way to embrace the unique and love-filled story of each couple in little and big ways throughout your special day.
Food trucks are gaining more and more popularity during this time. This a great way to add a surprise at the end of the reception or during cocktail hour. "Whether catering a four-course meal, building a beautiful buffet, whipping up to-die-for desserts or serving late-night munchies to the last party-goers, food trucks add a festive and fun element to any wedding..."
10. Ode To Grandmillennial Style
Brides are loving this style for their wedding. Where they combine antique, frills, anything grandmaish. Started Septemeber 2019, the essence of Grandmillennial style involves a young (ish) person taking ownership of granny's needlepoint pillows and tasseled lampshades.
Wedding Forecast: 8 Big Trends To Watch for in 2021
Final thoughts
Though 2020 presented many challenges, 2021 weddings will show off couples' abilities to adapt and continue to tell their stories in creative and thoughtful ways. From community involvement to eco-conscious and tradition-breaking events, our expert planners predict each 2021 wedding will be a beautiful and dreamy story come to life for every couple.
If you want to know more about us or get the very latest in trends and best practices to help guide your planning, check out our About Us page, then follow us on Pinterest or IG for more awesome wedding soiree ideas, and subscribe here at this link.