15 + Of The Perfect Gift Ideas For Wedding Anniversary
Your marriage is an everyday celebration, and that one day of the year you get to celebrate your love for each a bit more. The traditional gift for the first year anniversary is paper...
So, do you have to do the traditional paper or go beyond traditional? Well, you don't have to.
Again, this is about how you want to express your undying love to him. So, we think you should think outside of the box and surprise him with a gift that reflects his personality, style, taste; something that he will keep using over and over. The first anniversary gifts can go beyond traditional!
Check out what we found for that hard to shop for person in your life:
Muscle Hustle Fitness Crate
-
Rated 4.5 stars
Great for the fitness guy in your life. The Muscle Hustle Fitness Crate is the perfect (non-steroid) shot of performance strength for any guy, from the couch potatoes to the gym rats struggling to fit through narrow door frames.
Motorcycle Care Crate
-
Rated 5 Stars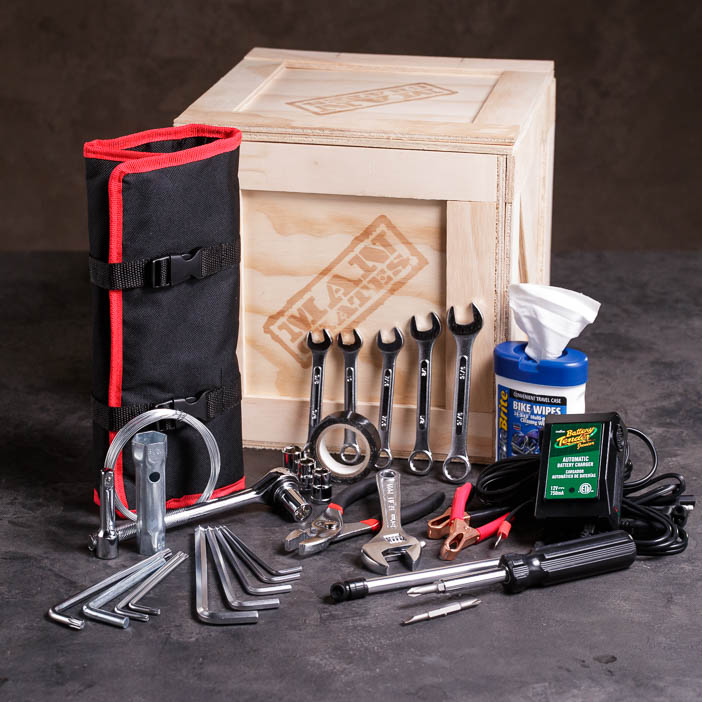 CHROME SWEET CHROME
Some call motorcycling crazy. We call it freedom. We want more speed and more miles logged, which naturally means more maintenance. Whether he's a two-wheeled tenderfoot or the Executive Vice-Treasurer of his local biker club, we've got the ticket to keeping his bike on the open road.
Scratch Travel Map

-
Rated 5 Stars
When you rub off the upper gold foil layer of the countries, states and provinces traveled to, underneath you will find a wonderfully detailed map. It also includes push pins help to denote visited cities. This poster-size map simply hangs on the wall for your guests to view all of your travels.
Auto Care Crate -
Rated 4.5 Stars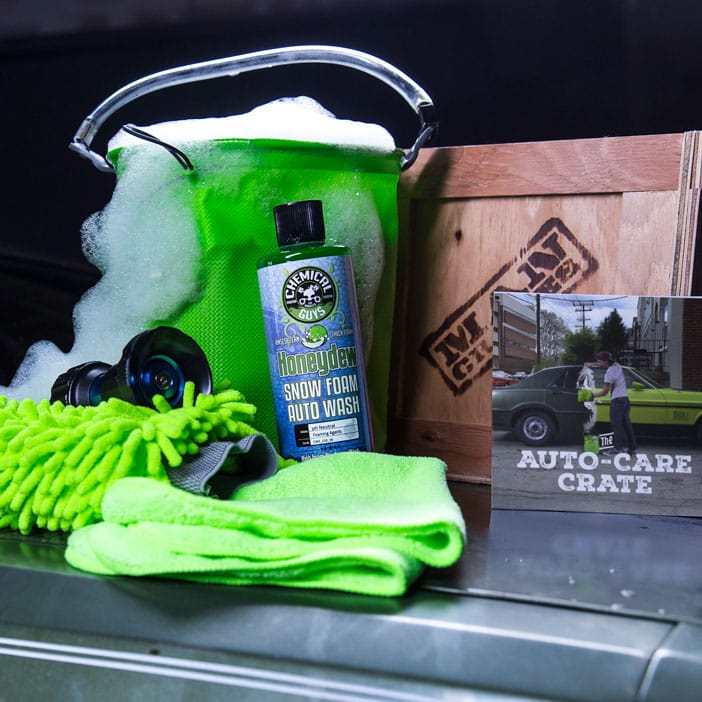 Pamper My Ride!
No matter the age, make, or model, every car deserves some tender love and care. And while professional car washes are decent for cleaning the body, they do nothing for cleansing the soul. Vehicles dream of a refreshing rub-down, a personal pampering from the comforts of their very own driveway. With the Auto Care Crate, the luxurious experience of a dream clean is only a hose length away.
An invitation to memories of great bottles and good company, our globe cork catch-all holds about 75 wine corks. The vintage design is beautifully handcrafted in metal with an antiqued bronze finish. What makes it so special is its decorative charm and the nostalgic collage it creates as you toss your treasured corks inside.
A beautiful piece from counter to table. Chateau labeled grinders engraved with a name and vintage year of your choice. Pepper grinder fitted with adjustable cutlery grade stainless steel mechanism. The salt mill uses a corrosion-resistant ceramic grinding mechanism. A fabulous counter-to-table mill, it's fitted with a cutlery grade stainless steel mechanism that adjusts to a full grind range from coarse to fine. Handsomely crafted from maple wood with an ebony finish, with burgundy top.
Turn any bottle of wine into an extra-special gift with this personalized celebration of a great marriage—one that, like a fine vintage, has improved with the years.
Craft beer aficionados will love displaying the caps of the most memorable brews they've enjoyed from across the country. What a great alternative to tossing them in a drawer!
If their sense of fashion starts with their specs, make sure they have an equally stylish place to stow them. This dual-carrier means they're never without a backup pair, and their hearts will lift every time they read your hidden message.
Toast your significant other with this customized wine box featuring their initials "carved" for all time in the tree. So handsomely crafted, they'll want to display and reuse it long after its original contents have been savored.
Whether you're celebrating a first anniversary or a golden one, remember the day with a personalized gift that says what's in your heart. Our truly original Message in a Bottle® surprises your partner with words of love printed on the bottle and on the enclosed scroll inside, which combines a lovely poem with your own personal message. A handful of silky red rose petals complete the romantic gesture.
Enjoy your favorite spirits on the rocks—or from the rock to be more precise—with this unique stone drink dispenser. Crafted from rough-hewn, cobbled granite equipped with a stainless steel tap, Jeff Henderson"s sturdy bar fixture dispenses wine or spirits with ease while celebrating the natural beauty of the stone. Details like the naturally tumbled beach stone handle on the tap add organic sophistication to this functional design
.
Custom Love Letter Cufflinks
Rated 5 stars
A little piece of your (personalized) love travels on his sleeve inside these sentimental brass cufflinks.
Special Delivery
Your love? He wears it on his sleeve thanks to your personalized message, tucked inside these cufflinks. Joseph Cirincione's brass designs are tiny, working envelopes. The cufflinks flip open, revealing your "letter"—including an image—inside, printed on wood. Go with a simple, sweet, "I love you," or upload the message and image of your choice for a customized set. Send us a photo, drawing by your child, or a doodle, or choose an image from our menu, and type your message in. Man, he sure is a lucky guy. Handmade in New Jersey.
There's no denying the beard has become the top face accessory of the twenty-first century. Beards currently sit atop the mythos of masculinity right next to Zeus and Chuck Norris, both of which are only there because of their beards.
You've been sporting a scraggly chin since Ashton Kutcher wore his first trucker hat. You've single-handedly lowered the developed world's standard for business casual to levels not seen since Martin van Buren's sideburns left office in 1841. One time you may have borrowed your girlfriend's pink razor from the shower to clean up for your cousin's wedding.
Wall Mounted Recycled Ski Bottle Opener
Rated 4.4 Stars
POW WOW

Relive today's silky powder turns tonight when you crack open your favorite craft brewski—on a ski. Lift the cap off with
Michael Bellino's
handmade opener and catch it in the can you've attached for that purpose.
Fitness Dice
Rated 5 Stars
NEVER ROUTINE
Take the "work" out of your workouts at home or on the road with this innovative fitness dice set. No need for barbells, props, or equipment; these seven wooden cubes require only your body weight and your will. First, roll six dice to decide which target areas you'll tackle. Then, toss the seventh to determine your repetitions and time.
Reclaimed Instrument Music Bottle Stopper
(New
HERE COMES TREBLE
Found: The perfect special touch for those nights you'd like to put on repeat.
Wesla Bay Weller's
treble clef-adorned bottle topper is cut from a broken drum cymbal, mounted to mahogany salvaged from a guitar maker's scrap pile, and set atop a base featuring food-grade nitrile rings for a tight seal.
Bluetooth Speaker & Water Bottle
Rated 5 Stars
HYDRATION MEETS GYRATION
Impromptu dance parties, sweaty gym sessions, outdoor hangs—make 'em all even better with this wireless speaker slash water bottle. Just charge it up with the included USB cable, connect with your tunes via Bluetooth®