12+

Best Thoughtful Wedding Anniversary Gifts
Finding that perfect gift for her can be hard, especially on your anniversary. She expects you to put some thought into getting her something that she will love, cherish, and appreciate over the years; we are not talking anything houseware related.
Traditionally, we have come to equate anniversary gifts to the number of years you are married - 1st-year - paper, 2nd-year - cotton, 3rd-year - leather, 4th-year - linen, 5th-year - wood, 6th-year - candy or iron, 7th-year - wood or copper, and so on...
Why not skip the tradition and give her something that she wouldn't expect? A personalized gift for her is a step in the right direction, YEA!
So, we have put together a few ideas that we think she will love and she will see that you really put some thought into her gift. These gifts are not your normal year to year anniversary gifts but, geared more towards her personality and taste...
The Ultimate Wedding Gift Ideas for her
Stop, Drop, and Pour - Birthstone Wine Bottle Stopper
-
Rated 5 stars
There's the 1990 Chateau Montrose that you saved for your 35th birthday, and then there's the $9 Shiraz you pair with a Saturday night movie. In either case, we think all wines deserve to be preserved in style. These hand blown glass birthstone toppers celebrate a special month while keeping a favorite libation fresh. Check out the Solar System Glow and the Intention Wine Stopper. I think she will like them all.
UncommonGoods
Monogram Wooden Jewelry Box
-
Rated 4.5 Stars
Cathy's Concepts focuses on personalized gifts, wedding accessories, and home decor.

An initial inlay customizes a sleek wooden jewelry box with a velvet-lined interior to safely store and organize your collection. Cathy's Concepts
'Lauren Joy' Diamond Disc Pendant Necklace
-
Rated 5 stars
A flashing diamond-encrusted pendant focuses admirers' eyes on this delicate solid-gold necklace.

A third-generation jewelry designer, Chicago native Dana Rebecca creates heirloom-quality jewelry that's easily wearable and timelessly elegant, making her line the perfect place to start your fine jewelry collection.
Meticulously crafted from 14-karat gold and the finest stones, each delicate piece draws upon Dana's world travels to deliver a finishing touch of sparkle to every look. Rose, White, Yellow gold selection.

Diana Rebecca
Personalized Anniversary Sound Wave Print - Visual Vows

-
Rated 5 stars
Like fingerprints, voiceprints are one-of-a-kind features shaped by the length and shape of your vocal chords. This custom artwork gives graphic form to you and your partner saying the fateful phrase that tied the knot.
Printed in bold black and white on canvas, it transforms recordings of each of you saying "I do" into intimate, intricate waveforms. Customization includes your names. Designed by Taline Levonian; made in California. UncommonGoods
Personalized Anniversary Pushpin World Map - Oh, The Places We'll Go
-
Rated 4.5 stars
Map your adventures in wedded bliss with Wendy Gold's beautiful keepsake.
Your honeymoon is just the beginning! Map all of your adventures in wedded bliss with this beautiful keepsake. Personalized with your names and anniversary date, this print of artist Wendy Gold's vintage-inspired world map is framed and mounted on sturdy foam core.
Use the included 100 pins to mark hometowns, honeymoon spots, favorite vacation destinations, and more as an artful and sentimental way to celebrate traveling as a twosome. Designed in California, and printed in Portland, OR. Uncommongoods
Wedding Keepsake Library - Something Old, Something New
-
Rated 5 stars
Organize and preserve cherished wedding mementos with this library-style system. Most couples have a loose assortment of beautiful wedding photos, invitations at risk of being wrinkled and ruined, and tactile treasures like a dried boutonniere or hairpiece, all but forgotten in an attic box.
Organize and preserve those cherished keepsakes from your big day with this library-style system and its illustrated labels, acid-free drawers, vertical files, and sweet little fabric bags and stitched envelopes. A cloth-covered casing resembling a museum-quality book makes this design an attractive way to enjoy revisiting romantic memories. Made in China. Uncommongoods
Upcycled Cotton Sari Robe - Rags to Riches
-
Rated 5 stars
Lounge in lavish style with this luxurious robe made of rich strips of reclaimed saris. Lounge in the lavish style of a true maharani with this luxurious robe made from rich remnants of reclaimed saris. Featuring a patchwork of reclaimed saris by a cooperative of artisans in a village outside of Rajasthan, India, the kimono-style robe wraps and belts with a complimentary sash.
These stitched squares of lovely, lightweight material feature the saturated hues and unique patterns that gave the original ensembles their characteristic beauty. Bring enchantment and exoticism to your around-the-house wardrobe with this expressive outfit that provides Indian women with the opportunity to create a better standard of living for themselves, their children, and their communities. Handmade in India. Uncommongoods
What I Love About You by Me Book - Romance in the White Space
-
Rated 4.5 stars
Open your heart to the one you adore by presenting this endearing fill-in-the-blanks book on a special day. Sweet and personal, this small hardcover book spells out exactly what you love about a special someone.
Complete each page's fill-in-the-blank responses and simple prompts with racy disclosures or heartfelt sentiments, and you have the perfect personalized keepsake. Whether part of an anniversary surprise or just because, this inspired journal becomes a delightful collection of all the reasons you care. Made in China. Uncommongoods
The Anniversary Journal - As Time Goes By...
Rated 4.5 sta
rs
This beautifully bound anniversary journal commemorates 1st through 60th anniversaries in timeless style. Whether your wedding was a black-tie affair or a barefoot beach celebration, it was one of the most memorable days of your life that will stay with you for decades to come. So commemorate the date in timeless style with our gorgeously designed and crafted anniversary journal.
Custom pages record memories of your 1st to 60th anniversaries through prompts to guide romantic reflection and mutual aspirations (how you celebrated, favorite things, memorable moments), while a photo page illustrates each section and elegant envelopes interspersed every decade provide a place for additional mementos of your time together. Each section also includes the traditional and modern symbols for that year--from paper to diamond.
The classic design, fine quality paper, and sumptuous black silk moire binding with shimmering, foil-stamped cover and matching storage box make this a fitting package for the precious record of the days you celebrate your union, and an instant heirloom. Printed and Smyth sewn in Tennessee; box made in New Jersey. Uncommongoods
Birth Month Flower Necklace -Birthday Bouquet
-
Rated 4.5 stars
Great idea for an anniversary gift. Celebrate your birth month with the symbolic, wearable bouquets of these unique dried flower pendants. Most of us know our Zodiac sign and our birthstone, but did you know that each month has its own birth flower too?
These blossoms carry just as much meaning as the stars and stones and keep individuality in bloom with each dried, pressed bud captured in a resin pendant by Shari Dixon. Sourced from around the world, each flower is specially picked for its delicate beauty. Set in a silver-plated brass bezel, with a sterling silver chain. Handmade in New York. Uncommongoods
Bobbi Brown- 4-Pc. The Getaway Edition Makeup & Fragrance Set
-
Rated 5 stars
Fresh, easy, laid-back beauty and fragrance essentials for your next getaway (or staycation). Creates a no-makeup look complemented by a beachy scent. Macy's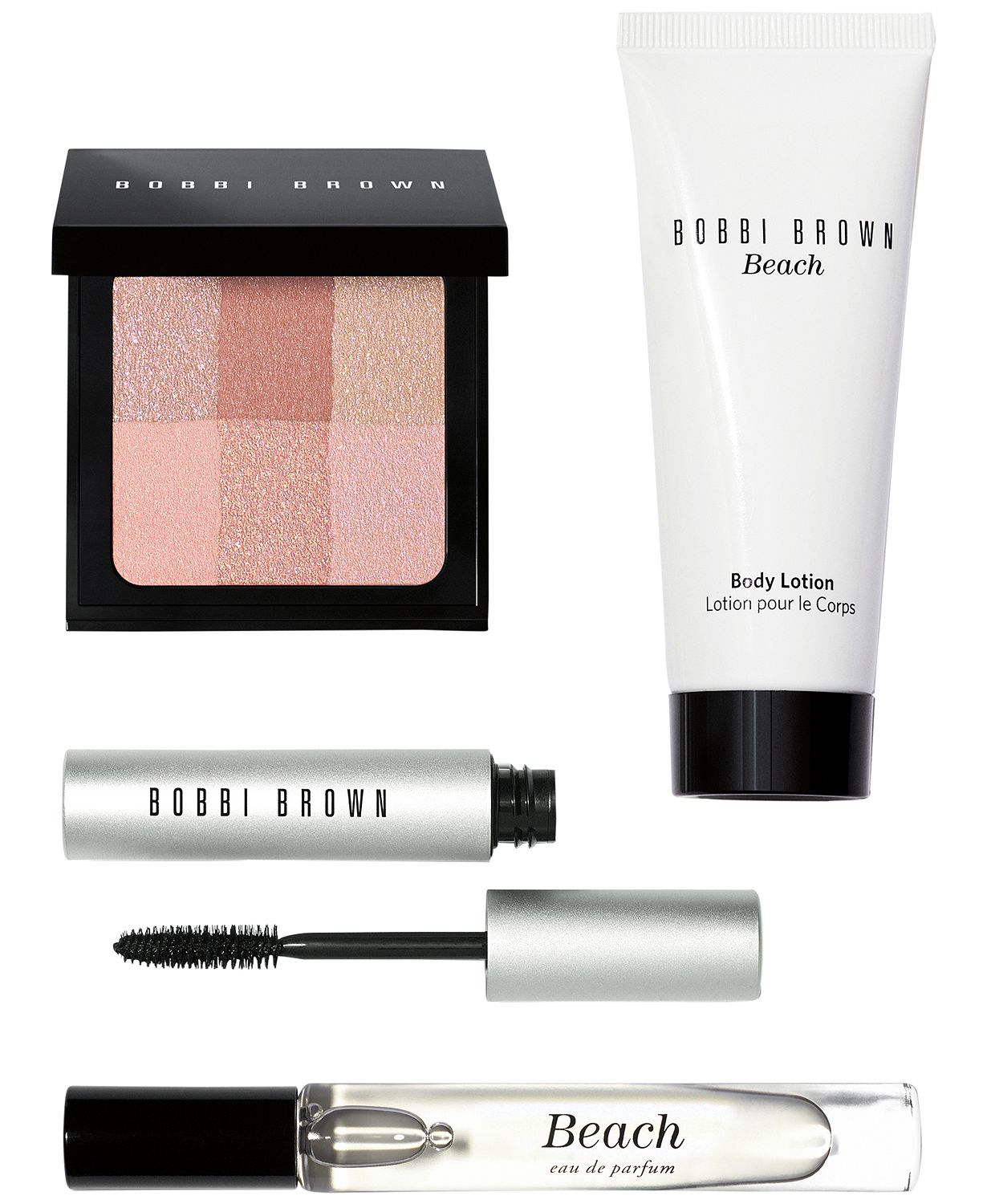 Recreated Wedding Bouquet
Call up your wedding florist and ask them to recreate the bouquet from the big day four years ago. If you don't live near the florist you hired for your wedding, just bring a picture to a local one. Buzzfeed
Personalized Playing Cards
Do you like to play poker, rummy, or even go fish together? Get some cards printed with snapshots from your relationship and add your feelings to them. Fininstructor
Personalized Picnic Table Wine Carrier
-

Rated 4.8 Stars
Mike Blaschka hand-crafts this portable tote-table combo from beautiful cherry wood. A Moveable Feast
The best memories involve food and friends, al fresco. It's why Mike Blaschka crafts this personalized picnic carrier with love— and beautiful cherry wood. They saw and sand all the pieces by hand in their shop, then engrave it with your family name and special date. Pack up your spread, then just extend the legs to turn your tote into a table. It makes a sweet wedding or anniversary gift for the couple who knows fresh air makes any meal a memorable one. Handmade in Jacksonville, Oregon. Uncommongoods
Related: (previous post)
Anniversary Gifts for Him