Welcome To The Count Down to Your Big Day!

In the months to come, you will have plenty of tasks to tackle - like honing your guest list, booking that perfect venue, choosing a caterer, and deciding on your cake (see our post,
Your Top 11 Things to do When Planning a Wedding
, for detailed tips on handling all your tasks).
Pinpoint your passion, then focus your energy and budget (yes, your budget) on that.
For example, if fashion is your thing, then splurge on your dress. Your dress is your biggest fashion moment! Remember your prom and how it seemed like high stakes?! Well, your wedding day is an even bigger deal…all eyes are on you! (See more ideas here
Wedding Dress Ideas
)
Noel and Jean by Katie May
Rami Al Ali
Related Article:
Megan Markle Inspired dress by Stella McCartney
Wedding Invitation
Themed
If you love to travel, consider a destination wedding, or incorporate the different places you both have been into your wedding. Instead of numbering your tables, use the name of the places you have been (Paris, London, Canada, etc.). Your invitation can be made in a ticket form. (See picture below).
Love Travels Invitation
If you are a foodie, splurge on your menu and make it enjoyable. You can mix in the foods you tried while traveling and/or your favorite comfort food to make your menu interesting!
Be creative here. If you both love pasta, have a pasta station with different tops, sauce, oils, cheeses, etc. Or, if you both love ice-cream, have an ice-cream station with different flavors, (include vegan just in case) toppings, syrups, cones, etc. Maybe you both love Eclair, have an 'Eclair Station' that shows off your fave flavor and texture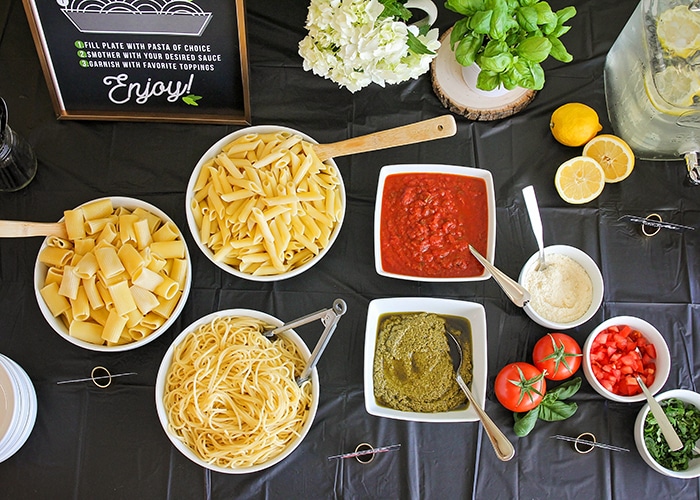 Read our recent post to see the things you still need to do and what things you can mark off your list if you have created one.
Found this helpful?! Then you should read this |
Steps to Planning a Wedding
|