I want a unique table decor. How do I get that without blowing my wedding budget on flowers?
For your table decor, we would recommend you go with

greenery or succulents

for your centerpiece.
Succulents are reasonably priced and sold in bulk so you can mix and match them to match your wedding theme. You can find them at your at your local Produce Junction or Walmart stores.
Greenery, also known as 'neutrals' and Pantone 2017 color of the year -

"...greenery adds color to your wedding style and your color scheme..."

It is cost friendly and also multipurpose - used as runners, used for centerpieces, used on railings and walls, used to decorate altars or mantels, used for ceremony/reception entrances.
S

ucculents
These arrangements include mixed short succulents in varying shades of greens and other small greenery. Tip: To add a pop, we suggest to use pots that will help bring your floral designs to life! You should be able to find great ideas at your local consignment stores or Walmart!
👌
Potted Succulent
Succulent Floral Arrangement
Succulent Floral Arrangement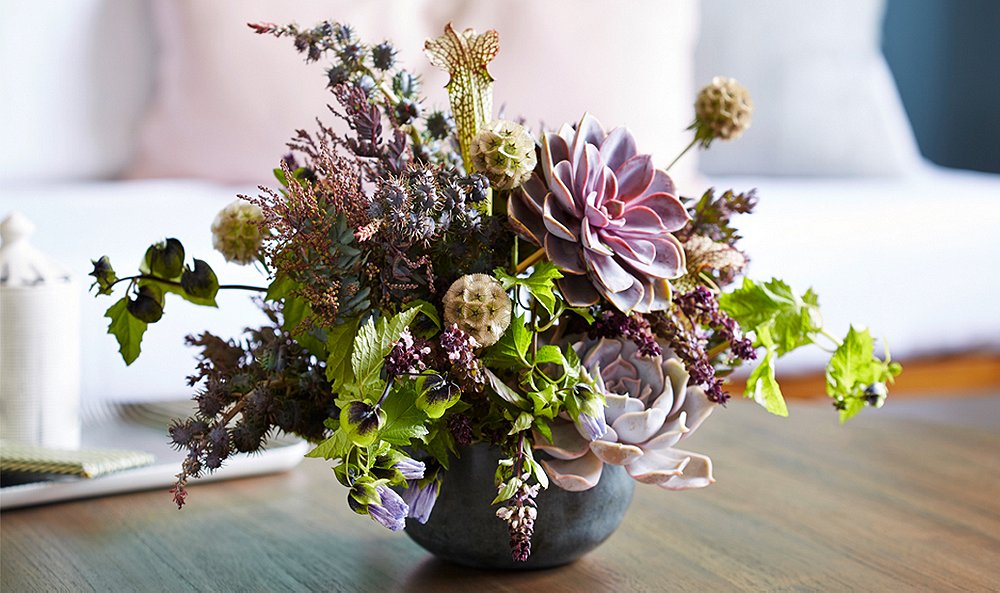 Succulent Floral Arrangement
Pantone -
"A fresh and zesty yellow-green shade that evokes the first days of spring when nature's greens revive, restore and renew. Illustrative of flourishing foliage and the lushness of the great outdoors, the fortifying attributes of Greenery signals consumers to take a deep breath, oxygenate and reinvigorate."
These arrangements show the different use of greenery and how to incorporate it into your wedding theme!👏👍👌
Hanging Centerpiece Idea
Runner with Chandelier