8 Budget-Friendly Hat Ideas
Between the royal wedding that took place last Saturday, May 19, 2018, and the 2018 Kentucky Derby, which was on Saturday, May 5, 2018, in Louisville, Kentucky, both events showed beautiful and unique hats by top designers that were worthy of second looks and steal-worthy!
The Derby itself is
held annually in Louisville on the first Saturday in May, at the end of the two-week-long festival, ladies have a chance to step out of their comfort zone and try something new, like wearing a hat/fascinator, which is not common in the US.
What makes this festival so popular every year, are the hats and unique styles. You can see celebrities wearing wide brim hats with flowers, bows, feathers, or fascinators
(
A fascinator is a small headpiece that is generally worn on the
right
side of the head. It is often made from beads, ribbons, and feathers and can be attached to headbands, combs, elastic or clips and does not have a brim.)
completed with a similar style.
Now that the wedding and Derby are over, and the hats might be stashed away for next year's event

(Derby)

, why not keep them out for the rest of the year and show them off some more, like your wedding!
So, instead of the traditional veil, the shabby/chic bride would consider wearing a hat/fascinator to complete her wedding look. To choose the perfect hat, use this guide to help you figure out what look would be right for your face type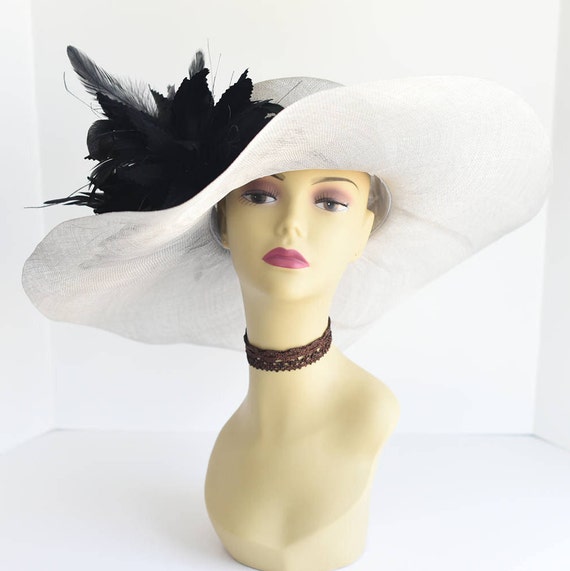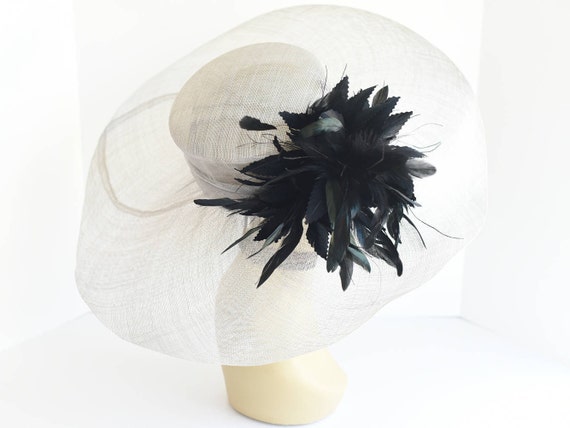 Derby Church Wedding Tea Party Sinamay Feather Flower Wide Brim Dress Hat $115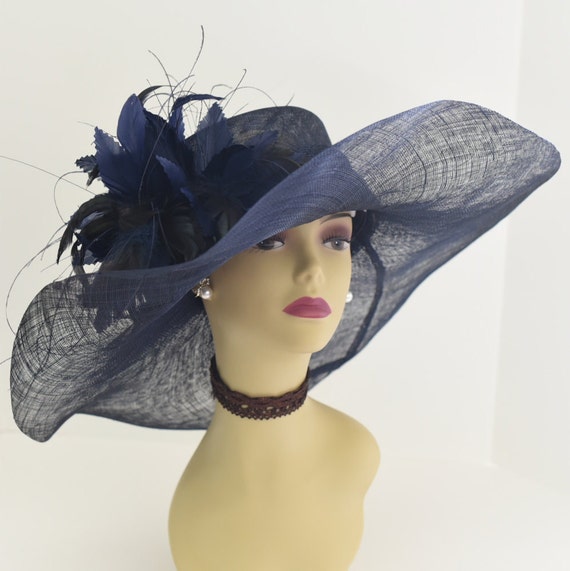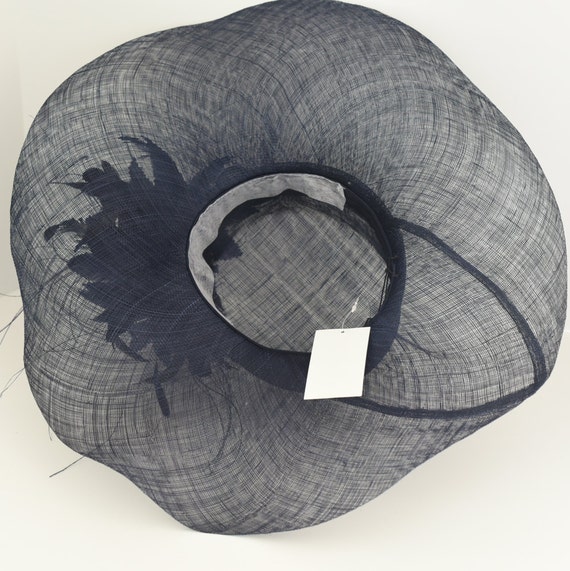 M508 (Navy) High-Quality NEW Kentucky Derby Church Wedding Tea Party Sinamay Feather Flower Wide Brim Dress Hat $125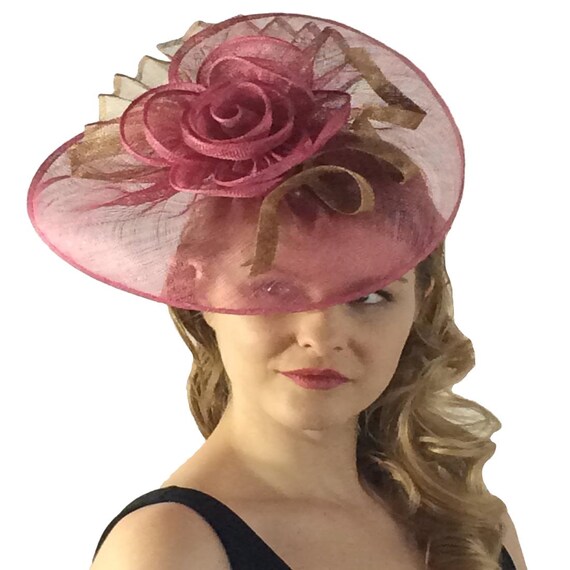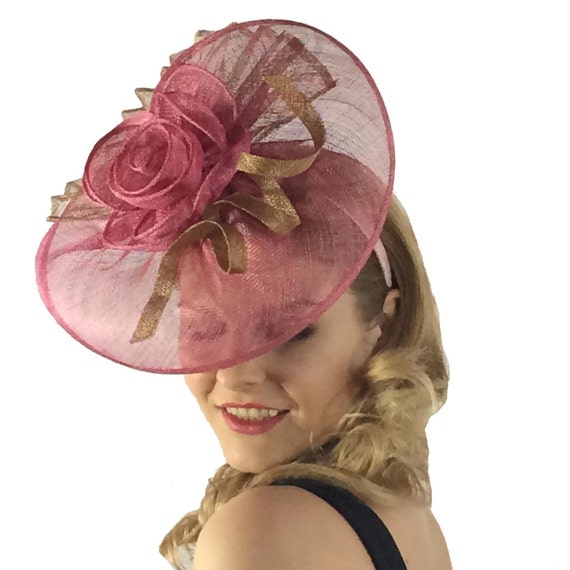 Light Pink & Green Kentucky Derby Fascinator $38
Camhats.com
Parisisol, silk organza. $499
Parisisol/silk organza/french net $450
Sparkle pinwheel feathers/ribbon/french net $179
Amazon
NYFASHION101 Wavy Contour Layered Sinamay Mesh Net Fascinator Headband $29.99
YSJOY Elegant Veil Mesh Feather Fascinator Hat Flower Wedding Party Hat $16.99
Check out our Pinterest board for more outside the box ideas!
Related: (previous post)
25 Steal-Worthy Hat Ideas to...