They showed up to be your support team members, spokesmen, ambassadors, and PR for your big day. How are you going to thank them??




Whatever you decide to give your Best Man and Groomsmen, give them something that reflects their individual personalities/tastes and memorable at the same time.




And, yes, we know it's hard to choose gifts for men, so we looked around, asked questions, and checked out stores and boutiques for gifts we think will please your best buds. Here are some of our ideas that you can call your own:
8 Ultimate Gift Ideas For Your Best Man + Groomsmen
3. For the smoker in the group - Part rock glass part cigar rest; hold your cigar and glass in the same hand. Unique and classy!
4. Travel bag for the guys - Weekend getaway bag. You can engrave their initials in this sturdy bag! Click to see additional colors at Sivani
5. For the outdoor guy in the group - Sometimes the most opposite of guys can be the best of pals.
5. For the wine enthusiast in the group - You can engrave his initials along with your wedding date on the stand!
6. Another great idea for the wine lover in the group. BYO wine in style in this lovely reusable leather bag! Also available for engraving.
7
. Here is another cool gift idea for your best buds! The gift box that includes interchangeable watch bands and sunglasses!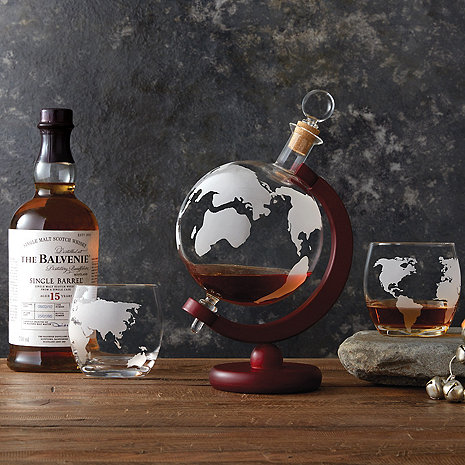 Let us know your choice in our comment box below. Still, need more ideas?
Check out the Man Registry for more gift ideas.